Fast-growing Witney-based Modus Accountants were looking to leverage online advertising to grow their client base of business owners and property investors by driving more website enquiries.

At the end of our initial period of account management we'd succeeded in using Google to drive next-level awareness, relevant and high quality to their website, and an increase in enquiries from paid sources.

Here's how we did it.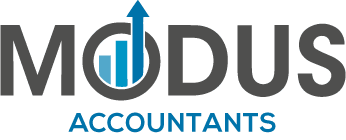 Boasting over twenty years of experience, Modus offers more than just an out-of-the-box accounting service and are focused on helping their customers grow through their ongoing strategic support.

Previously only running a small brand campaign Modus wanted to harness the full power of Google Search to get in front of new people in the market for their services and approached Digital Gearbox to help achieve their goals.
In traditional Digital Gearbox fashion, we created segmented campaigns, organised by the different types of customers Modus were working to attract (business owners and property investors), as well as various trigger terms informed by our rigorous keyword research. Using this tried and tested setup we were ensuring Modus maintained visibility from the first touchpoint to the last.

Accountancy is a highly competitive field so we created a campaign to muscle in on some of Modus' local rivals. Running ads for competitors' branded terms again proved a little more expensive, but was a valuable tool in helping push Modus in front of in-market users who were still looking for the right service, or were disgruntled with their current one.

We introduced a series of new ad text, along with an ABC testing programme. We also worked with Modus to create new landing pages to better capitalise on particular services they didn't have much content on.

Early in the process Remarketing was identified as a critical part of our initial strategy so a campaign was created to allow Modus to follow up with those who had previously expressed an interest in their services and getting them to the point of converting into a lead.
Our expansion of Modus' paid campaigns helped increase their click volumes by 1678% and very quickly gave us some great data we were able to share to inform and influence their wider digital strategy.
Whilst Search ads generally are the best solution for getting businesses in front of people that are actively looking for a solution to a problem or requirement they have, certain markets can be very competitive and we were finding we were hitting a wall with scaling the traffic further within the available budget.
As a result we agreed to shift our focus to testing some Facebook Ads instead and helped set up a series of image and video ads targeting local business owners.
Within 30 days we were able to 4X the paid traffic going to Modus' website from a combination of our campaigns, increasing the number of leads coming through the site as well.
Our work with Modus is a great example of how sometimes our initial strategy might not work as expected, and a reminder of how flexible data-driven marketing can be. All in all our campaigns were successful with some tweaks, and Modus now have a solid campaign framework and route to market that they could turn on and off depending on their new business requirements.
What The Client Had To Say...
Modus' head of marketing Andrew Moon was impressed with our work and ability to switch focus to ensure optimal results:

"It has been a pleasure working with Becky and her team at Digital Gearbox. Working with us on a variety of Google and Facebook ads, The Digital Gearbox team provided great guidance and support throughout implementation and running.

We would highly recommend their services."