Launching a new eCommerce business is a real challenge. Having poured your efforts into building a shiny new website that perfectly showcases your brand and products, you sit there and wait for the sales to come flowing in.
After all, your products are fab; who wouldn't want to buy them?
The reality is unless you have a well-established brand or product, or a truly unique offering, you're probably going to be disappointed. You may get a couple of orders, a family friend who wants to be supportive, that lady who you met at a trades show, and mentioned you would be selling online by Christmas. But really not enough for you to give up the day job (sigh).
So many eCommerce businesses fail to get off the ground because they haven't considered how people will come across their shiny new website in the first place. Unless you've managed to establish a big enough fanbase through your offline marketing activity prior to launch, you need to explore how you're going to bring new customers to your virtual shop floor.
This success story shows the importance of creating a strategy for driving new visitors to a new eCommerce site, and the tools available to businesses to achieve this with the Google Advertising suite.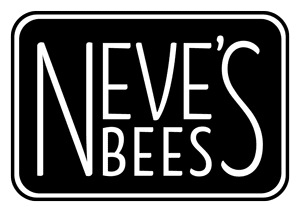 Neve's Bees produce and sell wonderful 100% natural beeswax lip balms and hand salves using local Oxfordshire Beeswax. They started the business selling their products in local shops and at trade fayres, but knew that to reach wider audiences and really grow the business they would need to take their product online.
In 2018 they launched their eCommerce website, whilst also setting up shops on various online marketplaces such as Etsy and Folksy.
Knowing it was not enough to simply set up a shop online and expect people to come, they approached Digital Gearbox to help explore how they could attract more customers to their website through the use of Google Search, Shopping and Display advertising campaigns.
As a new business, budgets were naturally very limited, so we understood that they required a bottom of funnel strategy focused on reaching and converting those people who were most likely to buy.
As there was already a small stream of traffic going to the website through some separate social media and online PR activity, our first priority was to get the Google Remarketing tag applied to the website so that we could run Google Display ads to those people that had visited the website already.
They'd just developed new gift boxes ready for the Christmas period and hoped to attract sales by showcasing the new offering via Image Ads and Responsive Display Ads. A simple but effective hook to lure people are already family with the product offering, who perhaps hadn't considered gifting the products to others.
An example of the responsive Display Ads launched
Since launching this initial Remarketing campaign, we've since launched a number of other remarketing campaigns to support product promotions and additional product launches.
Alongside the remarketing, we suggested looking at Google Shopping Ads to bring new visitors to the website.
Where one of the key selling points of their range is their fantastic plastic-free packaging, being able to showcase what the products look like along with how much they cost directly in the Google search results page was going to be key in attracting visitors who fit their target persona.
To set this up, we helped Neve's Bees build an optimised product feed and got their Google Merchant Center created and the feed linked and approved for them.
We then built out the product listing ads, making sure to group similar products into separate ad groups so we could have more control over the bids and could review search terms for different products independently,  allowing for a more advanced level of optimisation.
Since pushing these ads live, we've kept them optimised by regularly reviewing the bids and the search terms that have triggered the ads, in order to update the negative keywords being utilised to block those searches that don't fit their range offering.
One challenge with Shopping Ads is that you don't get complete control over which keywords your ads will appear for, particularly for broader and more competitive queries such as "beeswax lips balms" and "plastic-free lip balms".
We wanted to ensure people saw Neve's Bees as a solution for queries such as these, and so we also added in some highly targeted Search Campaigns to complement the other activity.
As with the Shopping campaign, we made sure that similar terms were tightly grouped together in separate ad groups so we could make the ad copy messaging match the search queries as  closely as possible, increasing the chances of a click-through and ultimately a sale.
Since we first launched the campaigns for Neve's Bees, we've seen ongoing monthly increases in traffic volumes and sales directly attributed to visitors from the PPC campaigns.
The Google Shopping campaign has been the most successful sales-generating element of the activity, driving 68% of their PPC sales.
The Google Search campaigns click-through rates have consistently stayed well above the 2.69% average for eCommerce, at 4.73% on average (all non-brand terms), achieved through our tightly targeted campaign segmentation.
Finally, their Google Display remarketing activity has successfully brought back more than 2,000 visitors to the website, and is generating orders at the lowest cost per acquisition (CPA) of all the methods. The CPA for these ads has been 59% lower than shopping, and 67% lower than search, demonstrating how customer retention is much cheaper than new customer acquisition.
So even with a modest budget, there are plenty of small steps you can take to advertising your products with the Google advertising suite that will help you to grow your eCommerce business fast.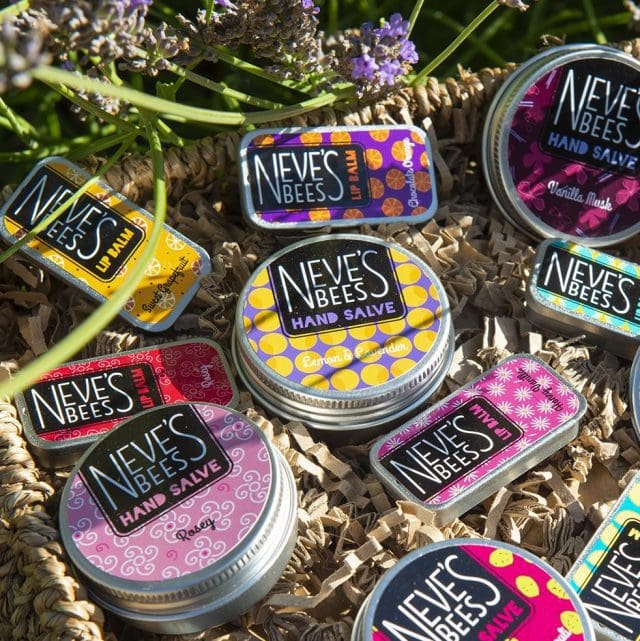 What The Client Had To Say...
"We've worked with Becky and the team at Digital Gearbox for about 2 years now. Initially knowing very little about PPC advertising and with small budgets, Becky patiently put together an affordable and understandable campaign – an easy start point for us which we've subsequently built on, making sure we've never overstretched ourselves but have continued to grow.
One of the things I love about Becky and her team is that they do what they say and they say what they do!
They're also a fun bunch and don't drown me in digi-geek-speak!"
– Julie Macken, Deputy Queen Bee, Neve's Bees