A market leader in high-quality reading lights, Serious Readers were looking for a partner to add an appropriate amount of glow to their Google Ads campaigns.
Never ones to shy away from the spotlight, our solution alone achieved over a million pounds in Google Ads-attributable sales within the first twelve months of operation.
Here's how we did it.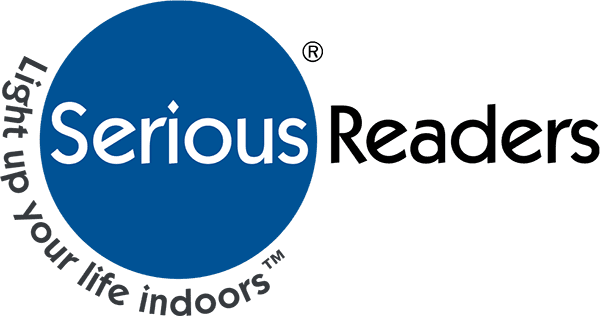 Already considerably "out there" thanks to existing multi-channel marketing campaigns mostly consisting of traditional advertising techniques such as brochure drops, print ads and tradeshows, Serious Readers were looking to reach new territories and audiences and looked to our years of experience to deliver an appropriate solution.
Our initial free account audit revealed a lack of segmentation in its non-branded campaigns. Product descriptions and category terms were jumbled together, resulting in a bloated account that was difficult to properly identify and attribute good performance.
Overhauling a good majority of these campaigns, we regrouped campaigns and adgroups by appropriate category and designation. While doing so we spotted opportunities to improve lower volume keyword groups by elongating keyword selections to include more descriptive terms.
Quality scores were also a challenge, but working with Josh and the team at Serious we were able to work together to create new landing pages to better match our new ads and keywords.
What The Client Had To Say...
Serious Readers' Marketing Manager, Josh Smith said:
"We've enjoyed a significant year-on-year increase in our non-brand revenue, an area we struggled in previously.
They have streamlined our previously bloated account and it is a lot easier to use.
Becky and the team are fantastic to work with and feel like an extension of our internal team."