Looking for sizzling eCommerce sales after a freelancer mysteriously ghosted them, ProSmoke BBQ came to Digital Gearbox with one clear objective: drive as much revenue online as possible. 
Through a tasty combination of exhaustive optimisation efforts, the use of intuitive Performance Max campaigns, and benefiting from one of the hottest UK summers on record, we were able to bite into some incredibly juicy results. 
Since our management began, we've been able to generate £11.80 worth of revenue for every £1 spent.
Here's how we did it.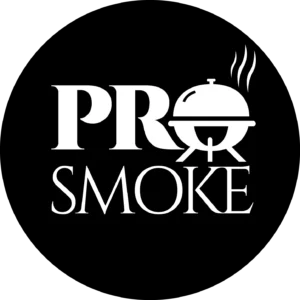 ProSmoke BBQ, the UK's number 1 stockist of premium BBQs, smokers & grills, had enjoyed some promising results through their Google Ads endeavours via the efforts of an experienced freelancer. 
That was until, without warning, said freelancer went completely AWOL. 
With summer looming, ProSmoke reached out to Digital Gearbox to build upon the 2.39 ROAS (return on ad spend) that the ads had generated between the start of September 2021 and the end of February 2022.
After carrying out a free audit, we deployed the following strategy as an initial starting point:
We replaced their 2 existing Shopping campaigns with 3 new ones, adopting a greater level of segmentation at the ad group level based on the focus barbecue types we were tasked with promoting.
We launched a Remarketing campaign, which had never been previously utilised. Now when someone visits ProSmoke BBQ's website but doesn't complete a purchase, they're met by their ads as they browse the internet, keeping ProSmoke's products at the forefront of their mind.
The work didn't stop there.
Having restructured the account, now came the true gritty work: our ongoing optimisation efforts.
We meticulously trawled through the thousands of search terms that had triggered our ads to appear. Over the space of six months, we identified and eliminated over 10,600 irrelevant search terms, ensuring the right ad is shown to the right person at the right time.
We regularly reviewed the performance of specific products so we knew which to bid up on, which to bid down on, and which to pause.
We frequently reviewed the performance of our creatives: the copy & images used in our ads, to ensure they resonated more deeply with our target audience.
Last but certainly not least.
Running our shopping campaigns allowed us to collect lots of high-quality conversion data for Google's machine learning to look back on and optimise against.
We then slowly rolled out, one by one, Performance Max campaigns, to run alongside rather than replace the existing Shopping campaigns.
538% increase in conversion value
generated from £7,218.05 to £46,056.33
68% reduction in the cost per conversion
What The Client Had To Say...
"The guys at Digital Gearbox have taken the headache of Google Ads from us, we couldn't be happier. The results we are now getting through Google are much better, we look forward to tasking Digital Gearbox with more advertising via Facebook and Instagram"